Products
We provide FREE WATER TESTING and have a full line of CHEMICALS to treat your water, no matter the problem. Our huge inventory of PARTS & ACCESSORIES is the largest in the area, and if we don't have something you need, we will gladly order it for you. This year, we have added POOL & PATIO DECOR items and an AMERICAN MADE line of MAINTENANCE EQUIPMENT. Also, come check out our extensive line of AUTOMATIC POOL CLEANERS….we're sure to have one to fit your needs. You can also talk to us about our E-Z POOL low-chlorine system for keeping your pool clean, clear, and virtually maintenance free all summer. Spend less time working on your pool and more time playing and relaxing in it….we have TOYS, GAMES, FLOATS, and SWIM ACCESSORIES to help with that.
Shorten your commute to summer fun with the addition of a Seaspray® Above Ground Pool.
The perfect complement for any backyard living space, the Seaspray line blends form, function and beauty to create an exquisite yet durable pool. With a variety of shapes and sizes to choose from, Seaspray has the perfect fit for every home.
For over 40 years, the Seaspray line of above ground pools has been synonymous with quality pool construction. Find out why – build your backyard dream today with Seaspray! Contact us today for a quote on a professionally installed pool!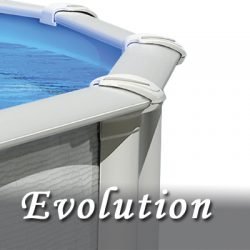 Giant 9-inch Top Rail

Torsion rigidity built in with the embossed curve

High-quality Coatings

Bonded and Plastisol coated for life-long resistance

Completely integrated parts for seamless super strength

Strengthening curved design give impact-resistant strength

Stylish pool wall finish with an asymmetrical design

Unique design adds elegance and strength to the pool structure
Uses less backyard space

Both efficient and aesthetically pleasing

Standard with the Evolution

Offers superior skimming, resulting in a much cleaner pool

Seamless Structure

Super-strength Emboss Curve

Elegant Design

'Curve' advantage

Buttress-Free Oval System

Wide Mouth Skimmer

7-inch steel top ledge
Steel uprights treated with Texture-Kote 
Two-piece resin ledge covers and goot
cover for precise fit
Interlocking stabilizer support system for easy wall installation
Sturdy steel bottom rails
New Light wall pattern
Heavy corrugated wall with superior coatings
Stainless steel hardware
Easy to assemble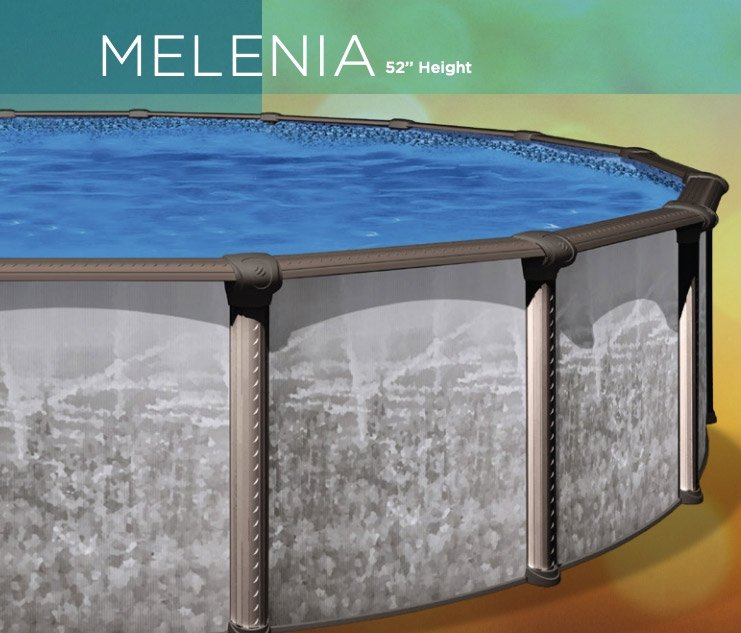 SAFETY COVERS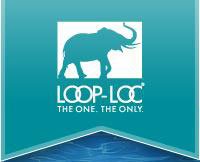 Improve your pool's safety and value with a Loop-Loc Safety Cover. Whether it's a new installation or a replacement cover, we can handle fitting your pool with the best cover on the market! When it comes to safety….don't compromise! Contact us today for a quote on a professionally installed cover.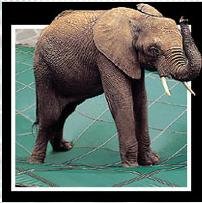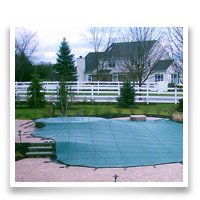 LOOP-LOC made history when we proved our mesh safety pool cover is the only one strong enough to support the weight of "Bubbles" the African elephant.

You'll probably never need a safety pool cover strong enough to support the weight of "Bubbles," the African elephant. But imagine how safe you'll feel owning the only pool cover that's proven it can: the one and only LOOP-LOC Safety Swimming Pool Cover.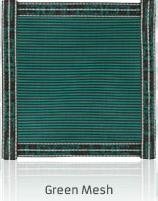 Choice of green, black, blue, gray or tan to complement your outdoor décor.Any pool. Any size. Any style. Only LOOP-LOC offers you a safety cover designed to provide the ultimate in protection that works for your lifestyle… and your sense of style. See just how beautiful a safer backyard can be. Click on the color swatch below.